Looking to start a business in Canada? Earnest Immigration & Citizenship Service Inc offers expert guidance and support for Business Entrepreneurial Visa applications. Our licensed consultants provide complete hand-holding throughout the process, ensuring efficiency and transparency. Trustworthy and knowledgeable, we offer a portfolio of immigration and citizenship services to help you succeed in your Canadian venture. Contact us today for more information.
WHY US
Immigration Experts You Can Trust
Hand-Holding Assistance Throughout Process
Comprehensive Immigration Services Portfolio
Transparent and Exemplary Customer Service
Achieve Your Business Dreams Today
HOW CAN WE HELP WITH BUSINESS ENTREPRENURIAL VISA
Hey there! At Earnest Immigration & Citizenship Service Inc, we're here to help you with your Business/Entrepreneurial Visa needs. With our expertise in Canadian immigration laws and regulations, we can guide you through the process of obtaining a visa that fits your specific business goals. We understand that this can be a daunting task, so we strive to make it as efficient and stress-free as possible for you. You can trust us to handle your case with professionalism and integrity. Let us help you take the first step towards making your entrepreneurial dreams a reality in Canada!
FAQS
What are the requirements for a Business/Entrepreneurial Visa?
We can help you determine the specific requirements for your situation, but in general, you will need to demonstrate business experience, provide proof of sufficient funds, and have a viable business plan.
How long does it take to obtain a Business/Entrepreneurial Visa?
The processing time can vary depending on a number of factors, including your country of origin and the specifics of your application. However, we will work with you to ensure that your application is submitted as quickly as possible.
Can I bring my family with me on a Business/Entrepreneurial Visa?
Yes, you may be able to include your spouse and dependent children in your visa application. We can provide guidance on the specific requirements for family members.
Is there a minimum investment amount required for a Business/Entrepreneurial Visa?
Yes, there is typically a minimum investment amount required, but this can vary depending on the type of business and other factors. We can help you determine the appropriate investment amount for your situation.
Will I be able to work in Canada with a Business/Entrepreneurial Visa?
Yes, you will be allowed to work in Canada as an entrepreneur and manage your business. However, you will not be eligible for other types of employment unless you obtain additional work authorization.
Hire Earnest Immigration & Citizenship Service Inc in Leamington Ontario, Canada for Efficient Business Entrepreneurial Visa Services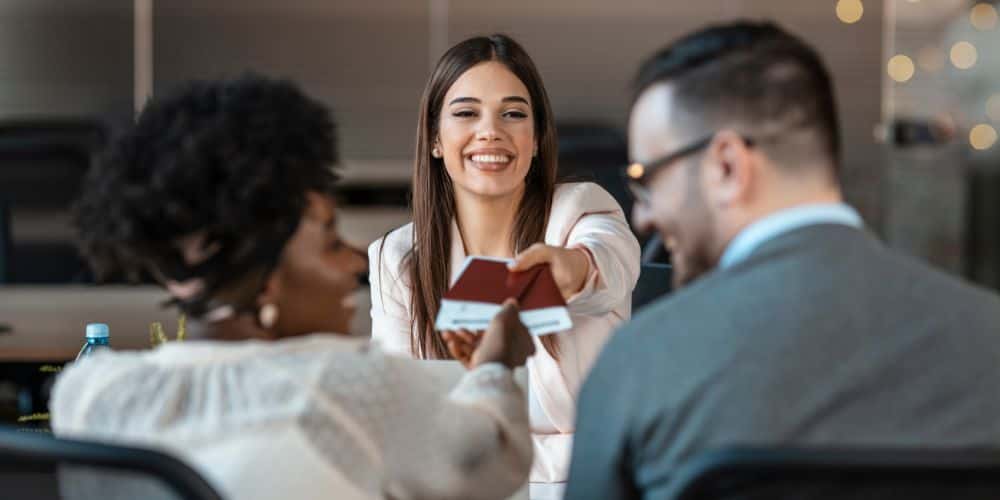 At Earnest Immigration & Citizenship Service Inc, we are committed to providing top-notch immigration consultancy services that help our clients achieve their dreams of migrating to Canada. Our team of experienced professionals is dedicated to ensuring a transparent and exemplary customer experience with every interaction. We specialize in helping entrepreneurs and business owners navigate the complex process of obtaining Canadian visas, including Business/Entrepreneurial Visas.
As an efficient immigration consultancy service, our goal is to make the visa application process as smooth and stress-free as possible. We understand that time is money, especially for busy entrepreneurs and business owners who need to focus on running their businesses. That's why we offer personalized support throughout the entire process, from initial consultation to final approval. With our expertise and attention to detail, you can trust us to handle your visa application efficiently and effectively.
Starting a Business
If you're considering applying for a business/entrepreneurial visa, starting your own business may be the key to achieving your goals. But where do you begin? First, it's important to identify what kind of business you want to start and whether there is a demand for it in your target market. Conducting thorough research into potential competitors, pricing, and revenue projections will help you create a solid business plan that can impress investors or lenders.
Once you have a clear idea of what you want to achieve with your new business, it's time to decide on a legal structure. Will you operate as a sole proprietor, partnership, LLC, or corporation? Each option has its own pros and cons, so it's important to weigh them carefully before making a decision. You'll also need to consider registering your business and obtaining any necessary licenses or permits, which can vary depending on your industry and location.
Finally, building a strong network of contacts and partnerships can be crucial to the success of your business. Attend networking events, join professional organizations, and reach out to other entrepreneurs who can offer advice and support. With hard work, determination, and a bit of luck, your entrepreneurial dream could become a reality – and with a business/entrepreneurial visa, you'll have even more opportunities to thrive in your new venture.
Why is a Business Entrepreneurial Visa Important for Your Immigration Plans?
Are you an entrepreneur looking to immigrate to Canada? Or maybe you're considering starting your own business in Canada but not sure where to start with the immigration process? Look no further! At Earnest Immigration & Citizenship Service Inc, we understand that obtaining a Business/Entrepreneurial Visa is crucial for achieving your dreams of living and working in Canada.
A Business/Entrepreneurial Visa allows individuals who are interested in owning or managing a Canadian business to apply for permanent residency. This visa program is designed to attract foreign entrepreneurs who have the skills and experience necessary to contribute to Canada's economy. By applying for this type of visa, you can not only establish your own business in Canada, but also gain access to various benefits such as healthcare, education, and social services.
At Earnest Immigration & Citizenship Service Inc, we specialize in helping entrepreneurs like you navigate the complex immigration system and obtain a successful outcome. Our licensed Canadian immigration consultancy firm has years of experience in assisting clients from all over the world to achieve their immigration goals. We take pride in our personalized approach to each client's case, ensuring that every step of the way is tailored to their unique needs and circumstances. So why wait? Let us guide you through the process of obtaining your Business/Entrepreneurial Visa today!
Why Should You Choose Business Entrepreneurial Visa for Your Immigration Needs?
At Earnest Immigration & Citizenship Service Inc, we understand that immigrating to Canada can be a challenging process. However, with our team of licensed and experienced professionals, you can rest assured that your Business/Entrepreneurial Visa application is in good hands. We believe that this type of visa is the perfect fit for individuals who are looking to start or expand their business in Canada.
By choosing us as your immigration consultancy service provider, you will benefit from our dedicated commitment to ethical and honest practices throughout the entire Business/Entrepreneurial Visa application process. Our team has an in-depth knowledge of the legal requirements and regulations governing this type of visa, which increases the likelihood of success in your application. Additionally, we offer personalized services tailored to meet your unique needs and goals, ensuring that you have all the necessary support and guidance along the way.
Overall, if you're looking to establish yourself as a successful entrepreneur in Canada, then a Business/Entrepreneurial Visa may be right for you. At Earnest Immigration & Citizenship Service Inc, we strive to provide exceptional customer service and expert advice to help make your immigration journey a smooth and stress-free experience. Let us assist you in achieving your dreams of starting or expanding your business in Canada!
Places Near Leamington
Point Pelee National Park – National park
Hillman Marsh Conservation Area – Nature reserve
Cured Craft Brewing Co. – Brewery
Seacliff Park Amphitheatre – Amphitheatre
Seacliff park – Park and Garden
Two Creeks Conservation Area – Tourist attraction
The Seacliffe Inn – Hotel
Kopegaron Woods Conservation Area – Park and Garden
Leamington Arts Centre – Art gallery
Point Pelee Park – Park and Garden
Camp Henry – Park and Garden
Northwest Beach – Beach
DeLaurier Homestead & Trail – Trail head
Wings Over Windsor – Tourist attraction
Kelleys Island State Park – State Park